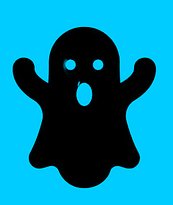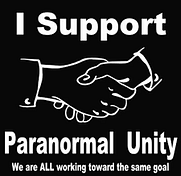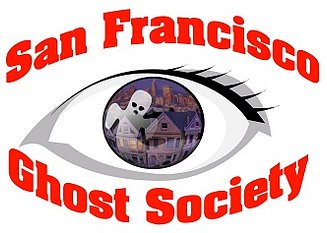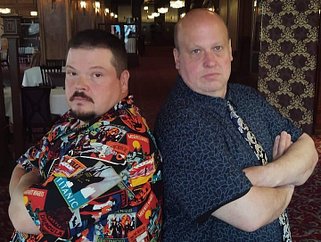 OUR MISSION
We have had over 17,000 people experience what it's like to ghost hunt for REAL, on this locally owned and operated adventure though San Francisco's most famous neighborhood with actual paranormal investigators and a professional tour guide since 2004. WE ARE THE BEST KEPT SECRET in tours in San Francisco.
The San Francisco Ghost Society and Haunted Haight Walking Tour have been a very small all volunteer organization that devotes its time to furthering the understanding of paranormal research in San Francisco for almost two decades.
We created this ghost hunting excursion in 2004, as a means of funding our continued research through your participation in this tour. We have conducted and investigated (for free) hundreds of cases of the paranormal in San Francisco over years. Please visit our other website at

www.SFGhostSociety.or
We hope you decide to join us, Please be assured your participation in this tour helps our organization continue its free paranormal investigations in San Francisco. We are a ghost hunting excursion tour with a cause and by you coming on this tour, it continues our research in the paranormal field. The other tours can't say that because they are not real paranormal investigators with the knowledge and understanding of ghost hunting and the high tech equipment that we use.
Being actual paranormal investigators we will not only show you a great time with the latest high tech ghost gear, you will also hear macabre history and see infamous people's homes like Jim Jones and Charles Manson. We also offer fun prizes and a free gift to everybody that attends. Please book us today!
When creating this ghost hunting tour in 2004, Tommy Netzband-- a longtime resident of the Haight Ashbury--meticulously executed historical research, various paranormal investigatons and countless
interviews with fellow neighbors that soon earned him the title of "The Ghost Guy." The stories you hear on our tour are original, copyrighted and fully researched, these are not stories that you can hear on ANY of the other tours located downtown. Plus, you have a real local licensed professional tour guide to show you the world famous Haight-Ashbury district with all its exciting nightlife, shopping and restaurants.
Netzband wanted to create more than just another ghost tour. He wanted to show people how to ghost hunt properly and safely. He also wanted to become a community service for people who needed answers to their paranormal occurrences.
Tommy Netzband then pursued a paranormal team that he could join and help him with his latest findings and new cases. The word began to spread that he was a paranormal investigator back in 2004. He quickly discovered that San Francisco didn't have any paranormal organizations located within the city limits. It was on this very realization that he created the organization that has now become a trusted free service to the people of San Francisco for almost two decades. His tour that has won accolades of awards and press including #1 ghost tour in California by Haunted America Tours.
It's simply just a fact, that we are actual authentic paranormal investigators with 20+ years experience in the paranormal. We want to show you how to ghost hunt just like TV because we have the high tech ghost gear that NO OTHER tour can offer. Also, we have been on TV. You can feel safe knowing you are ghost hunting with a professional team of paranormal investigators. Let's face it, if you needed surgery, you wouldn't go to your local butcher. So why go on a ghost hunt tour with people who do not investigate the paranormal professionally? We hope you will join us for an authentic evening of the paranormal.
"The Truth Shall Set You Free". --- Dr. Martin Luther King Jr.
Copyright 2004 - 2023 Haunted Haight Walking Tour/San Francisco Ghost Society
All Rights Reserved.
People love ghosts tours! San Francisco has a lot of ghost tours these days and we hope you will consider ours this time. We encourage you to enjoy them all.
What sets ours apart from those other "whimsical" tours is we are actual paranormal investigators with over 20+ years experience in the field. We have all the equipment you only see on TV! That custom built high-tech ghost gear you experience on those shows. No silly dowsing rods or annoying static radio boxes. We are the real deal in San Francsico hauntings. We have consulted and appeared in several TV Shows over the many years. We have also been part of two graduate students dissertations about the paranormal and ghost hunting tours. Integrity matters the most in this field.
Others claim to be the "ONLY REAL" and "ORIGINAL GHOST HUNTING TOUR," but we can assure you that is not true. We starting offering tours with ghost hunting equipment back in 2004. In fact, so called "ONLY REAL" tours learned about ghost hunting tools and ghost hunting from us on our tour in 2019. Please feel free to Google our founder and host Tommy Netzband and then Google the other tour's guide's names and you will clearly see we are a professional well-respected paranormal investigaton organization.