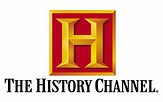 "The Truth Shall Set You Free". --- Dr. Martin Luther King Jr.
Copyright 2004 - 2022 Haunted Haight Walking Tour/San Francisco Ghost Society
All Rights Reserved.
REAL GHOST HUNTING WITH AUTHENTIC GHOST HUNTERs!
Your safety is our greatest concern. We sanitize all our equipment before and after each Ghost Hunting Tour.